My latest article for FaveCrafts is a tutorial on making a crochet hook organizer. It was on my bucket list for quite a while and every time I dug into the zippered pouch for the right hook wondered why, oh, why, hadn't the organizer been made. One morning after one last search for a hook I decided today was the day. I had all the materials needed and it wouldn't take long. The design had been in my head so I got busy and in a couple of hours it was done.
The table beside my chair is small so there is no room for anything much more than my lamp. The organizer would be made to fit around the base of the lamp but can be free standing.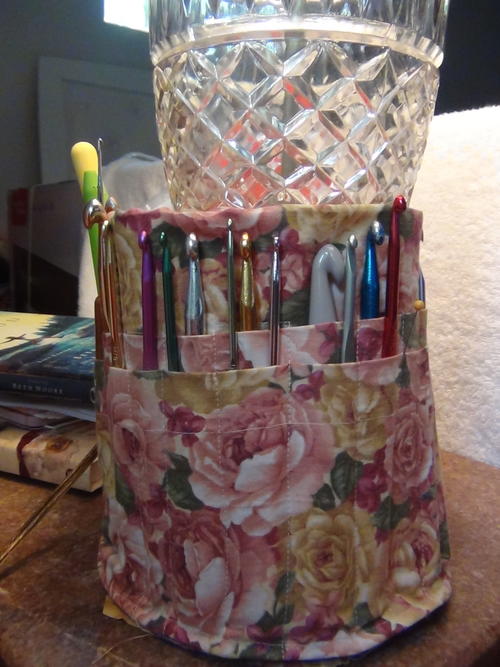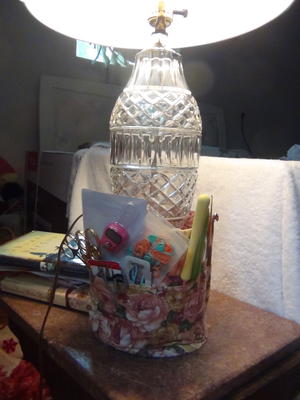 The crochet hook organizer holds all my hooks plus my scissors, stitch markers, etc. and I wonder at myself for not making it much sooner-it would have saved me a lot of time and aggravation.
Here is the link to the full tutorial with instructions:
https://www.favecrafts.com/Storage-and-Organization/Sewn-Crochet-Hook-Organizer-Pattern
Have a great crafting day!
Carolyn Wainscott